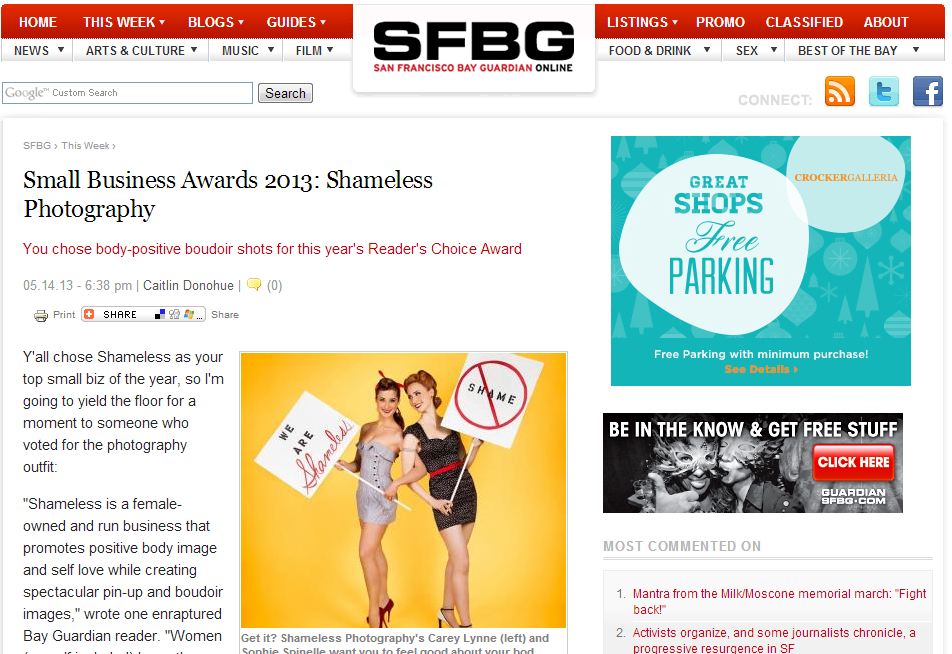 SF Bay Guardian:
2013 Small Business of the Year!
"Do you yearn for an Etta James glamour shot with tasteful cleavage, frothy updo, rhinestones dangling from your lobes? Perhaps a cheeky pose with your pumps in the air, gingham bikini and a "here comes trouble" gaze? Shameless would love to make those matinee daydreams a reality."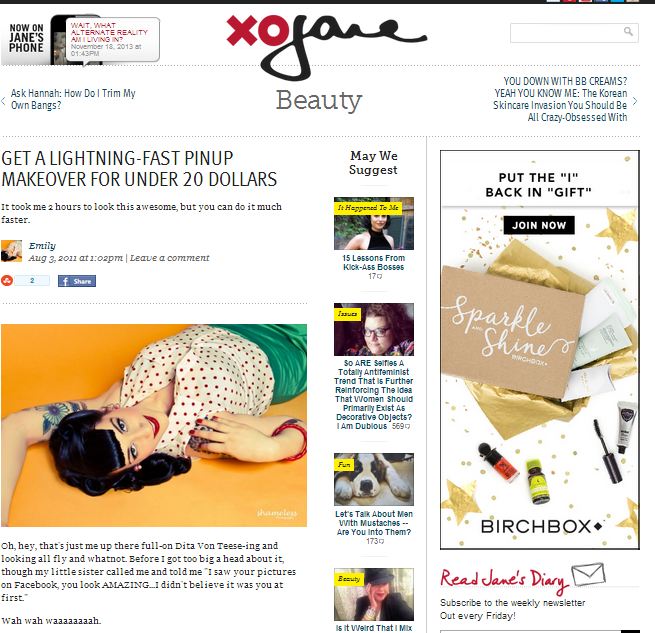 XO Jane

"That's just me up there full-on Dita Von Teese-ing and looking all fly and whatnot.
"It takes like 2 hours to look that good, and also requires the magic of one Sophie Spinelle, of Shameless Photography, who not only did the retro hair and makeup but also shot the beautiful photographs as part of the "Vamp Package" given to me by my boyfriend last Christmas. I know!"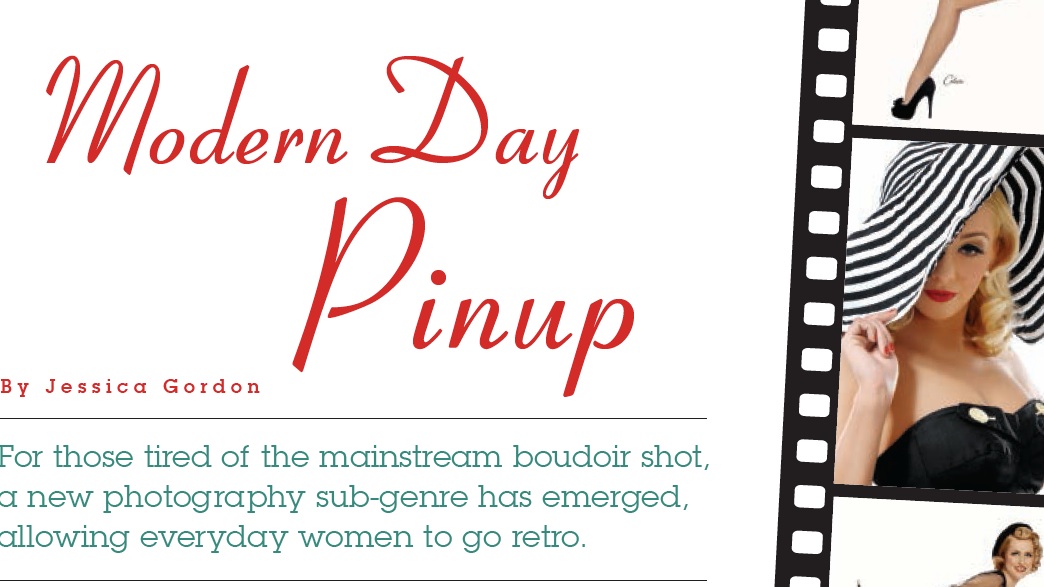 Rangefinder
Shameless — along with 2 other pinup photographers from Australia to Philly — was featured in the July 2013 issue of Rangefinder, a magazine for professional photographers.