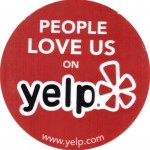 This spring, a big breakup left my confidence a little shaken and my heart (and ego) bruised. I decided to treat myself to a spin in the Shameless Studio.
Girl, I should have done it years ago. I was so wrong – Shameless gave me so much more than another set of pretty boudoir or pinup pictures. Not only did I get fussed over and cooed over by Sophie and her team. Not only did I get to play dress-up in the Shameless closet (and let me tell you, that in itself is WORTH IT). Not only did I end up with too many amazing proofs to choose from, and five beautifully retouched final images. I got my mojo back.
See what else the ladies are saying about Shameless on Yelp San Francisco
The shoot itself was amazing. I felt so comfortable, which for me is a huge deal (camera + stranger + low self esteem = disaster). Sophie is really gifted as a photographer and makeup artiste, and to top it off, she's probably the nicest person ever. If you need some hot pictures and/or a self-esteem overhaul, go see Sophie ASAP!
See what else the ladies are saying about Shameless on Yelp New York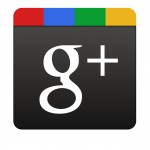 I was nervous all the way to my photo shoot, but have to say that once I met Sophie and Carey, I relaxed instantly. They made me feel like we've known each other for years. We laughed, joked, told stories…the day couldn't have been better.
They made me feel so beautiful and special.
If you have ever thought about doing pictures like this, please book a session with Shameless, you won't be disappointed. They are a super talented bunch there. I loved all my pictures, and can't wait to do it all again!
See what else the ladies are saying about Shameless on Google+